We Care About Your Safety
Offering Safe Electric Work Methods and Solutions
We Care About Your Safety
Offering Safe Electric Work Methods and Solutions
Offering Innovative Electric Safety Training and Consulting
ESCI is the industry leader in electric utility safety, training, and consulting services.
ESCI's nationally recognized staff of 20 professionals collectively offers over 475 years of electric utility operations, maintenance, and construction experience. We deliver exceptional in-depth knowledge and expertise needed to allow our customers and their employees to maintain high-quality, OSHA-compliant safety programs. ESCI has THE leading edge on: 
Live-Line Bare-Hand Training and Energized Work Methods Program

Electric Utility Safety, Training, and Work Methods Development

Expertise in Electric Field Induction and Magnetic Field Induction

FR Body Protection Policies
and Support

29 CFR OSHA 1910.269 and 29 CFR OSHA 1926 Subpart V Consulting and Training
Live-Line Hot Stick and Rubber Glove Training and Work Methods

Supervisor Leadership Safety
Skills Training

Overhead, Underground, and Substation Equipotential Personal Protective Grounding Expertise
and Training

Advanced Transformer Theory, Connections,
and Troubleshooting

Utility Safety and Training
Auditing Programs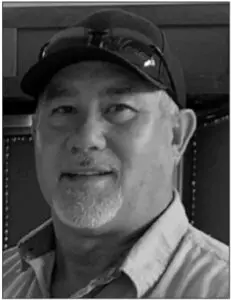 A graduate of Walden University School of Business with an MBA (Concentration in Risk Management), Barry recently retired from Salt River Project as Manager of Substation Maintenance Field Operations with 38 years of water and power (T&D) utility experience. While at SRP, he had over 22 years of supervisory and leadership experience.
Barry has been a long-time member of the Utility Safety & Ops Leadership Network (USOLN) and is a Certified Utility Safety Professional. He is Lean Six Sigma Certified, specializing in policy, procedure, and process.
Barry has been called upon for incident investigation, expert consulting services in electric incidents, and process improvement.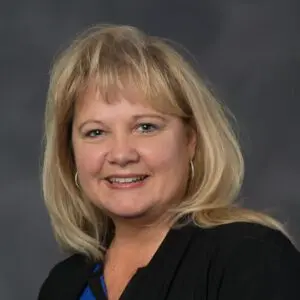 Over 35 years of experience in the Electric and Water utilities at Salt River Project (SRP) in Phoenix, Arizona. Jennifer's experience includes corporate law, drafting and managing contracts, construction services, business process improvement, accounting, transmission planning and power generation. Strong operations professional with a Certificate focused on Innovation, Strategy and Leadership Program from Arizona State University. Holds an undergraduate degree in Business Administration and an MBA in Management.
Mr. Gela is an internationally recognized electric utility expert with a doctoral degree in electrical engineering and extensive background in research, testing, and teaching. Mr. Gela has authored and coauthored 20+ technical peer-reviewed papers, 100+ major research reports, and 30+ technical conference papers, as well as delivered 80+ technical seminars and presentations worldwide. He has participated in 80+ technical panel discussions and provides the electric power utility industry with specialized services, including:
Design, performance analysis, testing, and live maintenance of HVAC and HVDC overhead lines, underground cables, and equipment
Consulting and support in HVAC, HVDC, lightning and switching impulse, and high-current testing of equipment
Development of procedures for safe live work and de-energized work (voltage and current induction issues); and seminars and training sessions for new and seasoned professionals
Live Line Maintenance
Control room and switchyard switching procedures
Transmission line transients, design, modeling, performance, maintenance, and inspection
Arc flash issues
Underground distribution cable failure analysis and manhole events/explosions
Substation grounding
Regulatory compliance and electric industry policy, procedures, and standards (IEEE, ANSI, ASTM, NEMA, NESC, NEC, OSHA, IEC, CENELC, BSI, VDE)
Deterioration assessment
Ed has over 37 years of experience in the utility industry. His experience includes:
Apprentice Lineman at a Midwest utility
Journeyman Lineman at a Midwest utility
Journeyman Lineman at Western Area Power Authority (WAPA)
Crew Foreman at WAPA
Crew Foreman II at WAPA
Crew Foreman III at WAPA
Ed played an integral role in the development of WAPA's Fall Protection Program and several other transmission class voltage live-line work methods and safety programs.
Ed has been an active member of the IEEE/ESMOL Subcommittee since 1996, and he is currently the chairman of the ESMOL Subcommittee. He has also been the chairman of IEEE 1307 "IEEE Standard for Fall Protection for Electric Utility Transmission and Distribution on Poles and Structures" since 2015.
Ed has been a member of the EPRI Live Working, Inspection and Assessment Management Working Groups since 2003, and is currently the Chairman of working groups. Ed has been a member of the National Electrical Safety Code (NESC) Subcommittee 8 "Work Rules," and involved in the 2007, 2012, 2017 and 2022 revision of the NESC.
In 2006, Ed was the recipient of the EPRI innovation award for the development of the NCI (polymer) insulator tester.
Ed is a Certified Utility Safety Professional and is versatile in performing work at all voltage classes (distribution and transmission) with a thorough understanding of the Standards, Policies, and Procedures that govern work in the electrical utility industry.
Mr. Verdecchio has more than 43 years of electric utility safety and training experience and live-line transmission experience. He was an integral team member for the development and leadership of Public Service Electric and Gas Company's (PSE&G) New Jersey Live-Line Group for more than 15 years. Tom was the lead team member responsible for the development of PSE&G's live-line maintenance techniques, which have significantly reduced PSE&E's transmission O & M costs.
Mr. Verdecchio's experience includes:
The ability to plan and safely work various types of live-line energized work from 138 kV to 500 kV
Forty-plus years in the electric utility business, including the distribution of rubber glove and hot stick work methods, safety and training work methods, and the development and application of OSHA 1910.269 and OSHA 1926 Subpart V
Developing the installation of load cells on energized 230 kV circuits
Developing energized work procedures for maintenance of PSE&G's 90-year-old 138 kV circuits
Assisting PSE&G to become the first utility helicopter owner/operator for live-line work maintenance and repair
Director of Flight Operations PSE&G development training for pilots and linemen for live helicopter work
Development of the rotorcraft manual for the 14 CFR Part 133 external operations
Development and patenting of Personnel Protective Gaps for voltages 115 kV to 345 kV
Mr. David Wallis holds a degree in Electrical Engineering from the Stevens Institute of Technology and is nationally recognized as a preeminent expert in electrical safety standards and work rules. He retired after 40-plus years of developing Occupational Safety and Health Administration (OSHA) electrical safety standards.
Mr. Wallis directed the OSHA Office of Engineering Safety for the last 10 years of his tenure with the Agency, authored 10 OSHA safety and health standards, and contributed to dozens of others. David has examined the records of more than 6,000 electrical accidents and thousands of non-electrical accidents to determine their cause, allowing him to draft rules preventing the reoccurrence of those accidents.
Mr. Wallis is the primary author of most OSHA electrical standards, including OSHA 1910.269, OSHA 1926 Subpart V, OSHA 1910 Subpart S, and OSHA 1926 Subpart K. He also contributed to the promulgation of several other OSHA safety standards, such as the permit-required confined space standard in OSHA 1910.146. David has represented OSHA as an expert witness in several cases before the OSHA Review Commission.
David has been with ESCI since 2014, providing expert consulting services to clients, including serving as an expert witness, providing training, and giving advice on compliance with OSHA standards.
Mr. Gary Zevenbergen (Gary Z) joined ESCI in early January 2022 as our senior engineer consultant after retiring from Western Area Power Administration (WAPA). At WAPA Gary was the lead in personal protective grounding procedures, power system modeling and analysis, system protection and relay coordination, and lead instructor for WAPA's Electric Power Training Center. He is recognized as the industry leader in ground potential rise monitoring, Minimum Approach Distances (MAD) calculations, and Transient Overvoltage Analysis (TOV), to name just a few accomplishments.
Gary's experience includes:
Maintenance Engineering
Gary performed the engineering analysis and developed the documentation for WAPA's personal protective grounding program. Gary also developed and delivers personal protective grounding training for all WAPA's maintenance employees, construction inspectors, and construction contractor employees.
Developed and oversaw testing programs for ground cable and hot-stick testing.
WAPA's representative on IEEE and ASTM technical committees.
Provides technical assistance as needed for maintaining short circuit models.
Performs engineering evaluations for accident investigations.
Seminar Instructor
Personal Protective Grounding and Hazard Recognition
OSHA compliant Hot-Stick Testing
Maintaining VARS on the System with New Renewables
New Technologies: Work Site Ground Potential Rise Monitoring system
Real-Time Monitoring of Work Site GPR
Effectively Managing Reactive Power Compensation
Transmission Line Relaying Fundamentals
Voltage, Reactive Power, and System Stability
Substation Grounding Systems, Testing and Maintenance
Lead Instructor, as WAPA's Electric Power Training Center
Hydro-electric power plant operations
Power system protection
Personal protective grounding
NERC System Operator Certification
WECC System Operator Certification
Interconnected power system operations
Accomplishments:
Ground Potential Rise Monitor development
WAPA-wide Ground Cable Sizing Methodology
WAPA-wide High-Voltage Arc-Flash Parameter Calculations and Reporting
WAPA-wide Minimum Approach Distance (MAD) Computations
WAPA-wide Hot-Stick Testing program
WAPA-wide Ground Cable Testing program
Grounding Stirrup
Short Circuit Modeling Collaboration
Miniature Power System Control System Upgrade
Comprehensive Training for Personal Protective Grounding
Stage Fault Test for EHV Transmission Systems
Parallel Transformer Installation Design
Industry Involvement
IEEE PES ESMO Subcommittee – 14 years
Chairman, IEEE Std 1048 Work Group – 4 years
ASTM F18 Technical Committee, Electrical Protective Equipment for Workers, - 8 years
CEATI Grounding and Lightning Group
EPRI Overhead Transmission Task Force and Substation Task Force – 10 years
Gary has extensive experience in utility industry engineering developing programs that are sustainable over time. Gary has been involved solely, or in part, in developing numerous work methods programs and/or tools for the electrical utility industry. Gary is well known and sought after regarding engineering services within the utility industry.
Jim has more than 44 years in the electric utility business, including 12 years at an REA in South Dakota and 17 years at a Public Utility in Washington State. His positions include:
Safety and Training Manager;
Journeyman Lineman;
Line Foreman;
Assistant Operations Manager;
Line Superintendent;
Certified Rubber Glove, Hot Stick, and Live-Line Maintenance Professional.
Jim and his wife, Connie, currently reside in Shelton, Washington.
Bill has over 45 years of experience in the electrical utility industry, beginning in the Centralia Steam Plant in 1977. Bill has an M.S. in Management and a BSEE (Electrical Engineering) from the University of Washington. Bill's work experience includes:
PGE Principal Safety Specialist
Bill provided safety support to five (5) T&D Line department work groups. His work included mentoring Safety Coordinators, performing Root Cause Analysis, supporting the development and update of safety pr0cedures to ensure they align with regulatory compliance requirements.
PGE Safety Manager
Managed a team of safety professionals focused on continuous improvement in safety culture, safety standards, work practices, and employee engagement in safety.
PGE Meter Services Manager
Managed the conduct, safety, performance, and training of 26 bargaining unit employees and 5 non-bargaining unit employees in the Meter Services Department.
PGE Distribution Engineer III
Provided cost effective engineered solutions to meet distribution requirements for QRP customers plus Commercial, Industrial, and residential customers.
Worked with Line Department to coordinate and support construction and maintenance projects on distribution systems.
Worked with System Engineering teams to evaluate system upgrade requirements.
Journeyman Lineman
Installed and maintained overhead and underground electrical distribution and transmission systems.
Journeyman Lineman in Portland and Junction City, Oregon.
Union Shop Steward for 40 co-workers.
Bill has an extensive background in all facets of the electric utility industry ranging from performing work as a Journeyman Lineman to holding numerous positions in engineering, metering, and safety. Bill is a Certified Utility Safety Professional (CUSP).
Mr. Bruce Hughes has more than 33 years of experience in the electric utility business. He retired from Overton Power District after 30 years of service.  While employed at Overton Power, Bruce was a lineman, foreman and his final 6 years, Bruce was T&D Manager of Operations, as well as Manager over Safety.
Bruce has been a Safety and Training Manager for ESCI since February 2020 and has numerous safety certifications.
Bruce and wife Cindy, currently reside in Bunkerville, Nevada.
John's experience comes from 36 years of electric utility experience, including 12 years as a senior safety consultant for PNM Resources. John has a total of 24 years as a journeyman lineman, crew foreman, and district operations manager.
Ned Ratterman has 41 years of experience in the utility sector. He began his career in transmission lines and earned his journeyman card through IBEW Local 111 in Denver, Colorado while working at Public Service Company of Colorado.
Mr. Ratterman worked in Wyoming for High Plains Power as a lineman and became a certified observer within the Federated Rural Electric Insurance Exchange Accreditation program and worked with several utilities in this capacity to increase safety training and awareness in the region.
Mr. Ratterman earned his bachelor's and master's degrees from Columbia Southern University in Occupational Safety and Health and Human Resource Management while working as a lineman and Manager of Loss Control. He moved to Oregon to advance his career in safety with Oregon Trail Electric Cooperative, where he became the Director of Engineering and Operations. During this period, Mr. Ratterman acted as the President of the Eastern Oregon Utility Safety Committee, President of the Joint Commission (JATC 6012), offered testimony to the Oregon Public Safety Commission, and presented at many public and civic events.
Mr. Ratterman next became the General Manager at Big Horn County Electric Cooperative in Hardin, Montana and later was General Manager at Wasco Electric Cooperative in The Dalles, Oregon. He is well versed in all areas of public power and highly regarded as an excellent presenter.